Art Restoration and Cleaning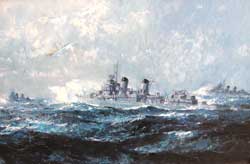 Some common types of damaged art:


*Smoke damaged from house fires, (ash and soot).

*Water stained from flooding or a leaky roof.

*Ripped or punctured canvas due to falling off the wall, or careless shipping.

*Stained art on paper from improper framing (non-acid free matboard).

*Tar build-up from cigarette smoke.

*Mildew (foxing) on paper due to a too-moist environment.


Our expert restorers can help you with even the most complex damage. We clean and restore acrylic and oil paintings on canvas, paper or board, original art and prints on paper, watercolours, pen and ink drawings, the list goes on and on.

You can trust Pegasus Framing to treat your art as if it were our own, with the utmost care and respect.